The Network Connecting Journalists and PR Professionals Across the Travel Industry
What is TravMedia?
TravMedia is the travel industry's social media network.  Connecting media and public relations professionals worldwide.
Established in 1999 by Nick Wayland, a former travel editor seeking a better way to research and report travel news, TravMedia now delivers a social network for business, that enables PR professionals and media in the travel space, to share content, coverage and collaborate like never before.
TravMedia currently operates in 10 countries - Australia, United Kingdom, United States, China, Germany, United Arab Emirates, Canada, India, New Zealand, and South Africa - with a community of over 40,000 media and PR members.
TravMedia operates sister company Food4Media. Food4Media distributes food-related press releases, videos and information on the food industry.
TravMedia also pioneered the technology that powers Property4Media.com and Homes4Media.com.

Brands Using TravMedia
Features and Benefits
Feed
Post an Update and tell the world what you are up to. Browse other user's Updates on the Feed.
Press Releases
Featured on News Alert emails and showcased within press centres.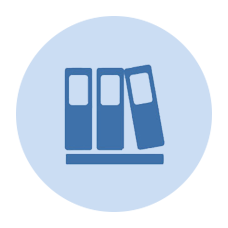 Press Centres
Subscribers' releases, images, video, corporate backgrounders, contact information and more.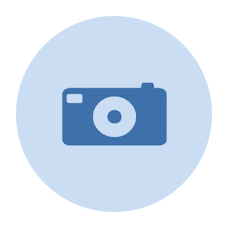 Image Libraries
Banks of high-res, pre-captioned images for media use, tagged for search optimisation.
My Network
Connect and communicate with registered users, with latest updates featured on News Alerts and in the site.
Journalist Alerts
Breaking requests from journalists needing information for their stories.
Calendar
Key event dates and details from across the industry.
The SIX Magic Reasons to Use TravMedia
If You Are a PR Professional
We're the media's key route to travel news
Over 25,000 journalists across the media spectrum are registered, from national newspaper and magazine travel editors to broadcast, trade and online reporters
Journalists get breaking travel press releases from our News Alerts
The media uses the site to research news, information, images, and contact information from the press centres of over 1000 brands across the travel world
We issue thousands of Journalist Alerts a year, from reporters seeking information, images and comment to complete their travel stories
Our social networking and messaging functionality allows PRs to build relationships with journalists, and pitch ideas to our entire media community, creating a whole series of new routes to travel coverage
If You Are a Journalist
We're the key channel for travel news and media contact information across the entire travel industry
Over 15,000 PR representatives are registered, representing every type of company from airlines, associations, travel agencies, hotel chains and tourist boards
We give the media fingertip access to news, images, backgrounders and contact details from thousands of travel brands
Our breaking News Alerts contain the industry's latest press releases, images, contact updates, PR pitches, calendar events and more
Our Journalist Alert service enables reporters to source specialist information to help them complete articles
Our social networking and messaging functionality allows the media to build relationships with PR professionals across the travel industry
TravMedia covers all elements of the travel industry including:
Airlines • Associations • Attractions • Car Hire • Cruising • CVBs and National Tourism Boards • Domestic Holidays • Hotels/Resorts • International Tourism Boards • MICE/Events • Online Travel • Rail, Coach & Bus • Shopping • Skiing • Theme Parks / Adventure • Tour Operators
What Customers are Saying About TravMedia
Karin Leperi
Writer/photographer
Writer/photographer
"TravMedia has been a lifesaver for me in providing contacts and targeted experts for interviews and quotes with little lead time. I couldn't do without this resource!"
Mark Chipperfield
Freelance journalist, editor and travel writer
Big Top Media Pty Ltd
"Travel is a fast paced and ever-evolving industry. Keeping tabs on hotel openings, takeovers, new airline routes (and closures), staff appointments and special events is almost impossible without a decent web-based tool. For me TravMedia fulfils that function admirably, supplying a digest of travel-related information specially tailored to my needs and interests. As a freelance operator writing mostly about the Pacific, South-East Asia and Australasia I find TravMedia an indispensable research tool -- providing story ideas, industry contacts and trend updates. Indeed, reading TravMedia is an essential part of my daily research routine."
Georgia Rickard
Editor at large, Virgin Australia
Hardie Grant Media
"I wanted to take a moment to thank you for everything you guys do at TravMedia. The press wire, the editor call outs, the conferences - is just priceless. I've enjoyed so much opportunity through your network! Thank you, thank you, thank you. I thoroughly appreciate the connections, and my involvement in it."
Rob McFarland
Travel Writer
Freelance
"TravMedia is my go-to resource for industry news, events and contacts. The Daily Summary feature where I get one email with a summary of all the releases that day is key. Rather than receiving dozens of separate releases from different PRs and tourism boards, I scan through this summary and focus on what's of interest. I can then click through to the main site to read the full release and access other resources such as images and video."
Matthew Maxey
Associate Director of Public Relations
Visit Franklin, TN
"TravMedia lets me get the message of Franklin, Tennessee out to a hyper-targeted list of media covering the travel industry, while also allowing me to keep an eye on industry trends and see what other destinations and media are talking about on a daily basis."
Nim Singh
Media & PR Manager
Destination Canada
"We joined TravMedia almost from its very start. I credit Travmedia with securing Canada more content than we had prior to its existence."
Rachael Jackson
Public Relations Manager
Fred. Olsen Cruise Lines
"We have been working with TravMedia for many years now, and it's a trusted PR tool that gives us the quickest route to our most influential media partners. There's also the added benefit of well-attended media events, where we can meet all our target journalists."
Jane Knight
Travel Editor
The Times
"As a national newspaper travel editor, I find TravMedia indispensable for sourcing content, quickly, from the great multiplicity of travel PRs."
Jane Dunford
Travel Editor (and freelance editor/writer)
The Guardian
"TravMedia's a really useful resource for planning features and keeping up with the latest travel news. The journo request option is particularly useful and always results in some interesting discoveries - it's great if you're working against the clock too."
Stefania Gatta
Marketing & Press Officer
Italian National Tourist Board
"TravMedia is an essential tool for us to send out our press releases and newsletters. It's easy to use and reaches press far wider than our own mailing list. We strongly recommend it."
Lottie Gross
Writer & editor
The Telegraph, Woman & Home, loveEXPLORING
"TravMedia has been an invaluable service for me as a digital travel editor. I've sourced images, assistance for press trips, weekly travel deals and even writers. I've formed lasting relationships with PRs and tourist boards, which have been key to my success in the industry. "
David Ezra
PR Director
KBC Travel Marketing PR & Representation
"TravMedia has established itself as part of the travel PR DNA in the UK. Each day brings us valuable opportunities to gain coverage, and the media networking events are a vital way for us to touch base with lots of influential travel journalists."
Lisa Minot
Travel Editor
The Sun
"TravMedia's Journalist Alert facility has proved very useful. I have also found all of the MediaPlace events useful and have yet to end the night without getting at least one or two good stories. For me, it is the only place to go when I need to contact travel PRs!"
Debbie Flynn
Managing Partner
Brighter Group
"TravMedia is the Brighter choice! Our teams use the site to launch campaigns, build networks and respond to journalists' needs. The TravMedia team is great to work with – we're contented customers!"
Rose Tighe
PR and Social Media
Cayman Islands Department of Tourism
"Travmedia is an invaluable resource for anyone in the travel industry. The platform allows access to a whole range of journalists and publications, and the social events provide fantastic networking opportunities. We wouldn't be without it!"
Krissy Roe
Head of special projects
Responsible Travel
"TravMedia has been fantastic, helping us build our media relationships and spread the word about responsible tourism. The events have also been very positive and add to a feeling of a real life 'TravMedia community'."
Nigel Massey
Chairman
The Massey Partnership
"In my view there is no better service available. Without TravMedia I doubt we would have secured the successes we now enjoy."
David Wickers
Travel Editor
Good Housekeeping
"I look at TravMedia newsletters on a daily basis and often find items that I follow up with the company or PR. It's a quick, succinct one-stop shop and useful for all travel companies."
Maria Pieri
Editorial Director
National Geographic
"TravMedia has grown from strength to strength, becoming an essential tool for keeping up-to-date with industry news."
Sophie Lam
Travel Editor
i Paper
"TravMedia is essential for reaching the widest possible network of PRs. When I need specific information, I know TravMedia will get my message out to the right contacts instantly. No less important is that the team are all personable and approachable."
Shafik Meghji
Travel Writer
Rough Guides Author
"TravMedia is one of my first ports of call whenever I'm planning a research trip. It's an easy and incredibly time-saving way to connect with the right travel PRs. Great networking events too!"